We have grown to become one of the most reliable and efficient pest control companies in the local area and we always go the extra mile for our customers. We deliver a whole range of pest extermination services and deal with all types of pests including wasps, hornets, bees, bed bugs, fleas, flies, cockroaches, mice, rats, ants, birds, and others.
See how we can help protect your home or business from pests by calling us now on 07951 228 778.
Pest control FAQs
Q: We keep getting rodents in our home. Is there anything you could suggest?
A: Yes, if you are suffering from an infestation of rodents such as rats or mice, we can suggest a number of proofing services to control future infestations.
Top 6 reasons to use our New Malden pest control company
Experienced: Our experienced pest control technicians near New Malden are highly experienced and hold an RSPH Level 2 award in pest management.
First-class pest control methods: We use tried and tested pest control methods tailored to the project that are environmentally friendly.
Health and safety first: Our pest controllers offer safe and stringent working methods.
Guaranteed results: We guarantee results and will always advise about the best way to prevent future pest problems.
Responsive: We are reliable and prompt and offer 24/7 emergency pest control so we will always aim to be with you on the same day.
Licensed and insured: Our pest control company is fully licensed and insured.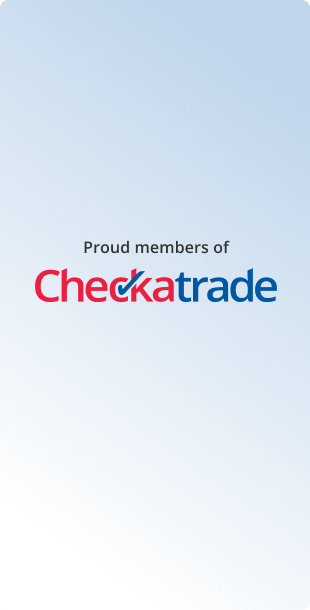 Proven and effective rodent control near Norbiton
We are experts are keeping your home or business in Norbiton, New Malden, or Motspur safe from rats and mice. The UK is full of rodents and they are never far from human dwellings. Our safe and effective vermin control will remove them from coming back.
Rodents pose serious health problems and carry diseases and viruses. They can also cause structural damage to residential and commercial properties because they gnaw through cabling. For business premises, they can cause serious damage to brand reputation.
After completing an initial survey of the property, we will work out the best course of action to eradicate your rat problem or mouse problem.
We will look at different aspects, such as finding and blocking up their entry points and controlling the food source. Once we have found access points and have blocked them up we will then solve your rat problem. We have years of experience dealing with rat infestations and using baits and traps in a humane way.
Rats are one of the most common pests in the UK and there are two main types found:
Brown or common rats
Black rats
Rats can gain entry into your home or commercial property by finding holes in air vents or brickwork, redundant pipes in the sewer system, or by burrowing.
Signs of a rat infestation include:
Smears or grease marks across surfaces and hard objects
Dark brown or black droppings
Damage to the fabric of your building
A strong smell similar to ammonia
Nesting materials such as wood, shredded insulation or cardboard
We will offer mouse proofing and rodent proofing tailored to your needs to prevent rats or mice from entering your premises in the future.
Local areas we cover nearby
Get rid of pests from your home or business in:-
Motspur Park
Old Malden
Raynes Park
Surbiton
Worcester Park
Reasons to use our pest control company in New Malden
Are you looking for KT3 wasp nest removal? Call our 24/7 pest controllers
Wasp nest removal is one of the most effective and reliable ways of dealing with wasp problems in New Malden. Wasp infestations can be a nuisance in both domestic and commercial settings because wasps can be aggressive.
Effective Pest Solutions offers a variety of proven wasp control, wasp nest removal, and wasp proofing solutions.
Wasps can build their nests in outbuildings, roof spaces, under the eaves of buildings, in tree cavities and wall cavities, and loft spaces and hollow walls. Risks associated with untreated wasps nests include the contamination of food, painful stings, and wasps may defend in large numbers if they are disturbed or feel threatened. Serious health problems can occur if a person suffers from anaphylactic shock and this needs immediate medical attention.
We also provide a whole range of insect removal services, including bed bug removal. We come highly recommended; please see our reviews and recommendations on Checkatrade.com.
Are you hunting for a pest removal or insect removals specialist in New Malden? Contact us now
To discover more about our pest control services in New Malden, call 07951 228 778 or email info@effectivepestsolutions.co.uk