Wasps and bees are both stinging insects so you should never attempt to remove or destroy the nests yourself. Our specialist pest control technicians can remove wasps and their nests so you can continue with your day-to-day life.
Bees are different as they are a key part of the ecosystem and we can advise on the best way to relocate bees or treat any nests, dependent on the types of bees and their location. We will provide a fast and effective resolution whatever the issue.
Fully certified professionals and local technicians
A fast and discreet service
Fully insured and accredited service
Our pest control experts can reach hard-to-access areas
Whether you have a nest at a low level such as a hedge, or in your chimney or roof, we will be able to help.
Book an appointment now 07951 228 778.
The presence of wasps or hornets around your property can cause distress due to their numbers and hostile tendencies. Wasp stings can be dangerous, so if you have a wasp infestation, it is important to call in professionals. Young children, in particular, can be suspectable to becoming ill with wasp stings and the effects will vary from person to person. Wasps prefer dry and sealed locations, so their nests are often found in locations that can be hard to access such as lofts, wall cavities, chimney pots, bushes, and sheds.
Wasp is a term used to cover a whole range of species, including the hornet. There are over 9000 species in the UK alone and the most common species are German wasps, Common wasps, Red wasps, Norwegian wasps, Saxon wasps, and Median wasps. They appear from any time in the spring and remain active throughout the summer. Larger nests can contain several thousand wasps. If your nest is inside cavity walls, you might hear loud buzzing sounds.
Our wasp technicians will be able to provide a survey and assess the best way to get rid of them, dependent on the location and size of the nest. We use different treatments to neutralise and get rid of the wasps quickly in a matter of hours. We have a range of quality and cutting-edge tools at our disposal, so we will always use the most effective removal methods.
Our pest control specialists will be able to give you tips and guidance so you can prevent your home from further wasp infestations. Our number one priority is always to keep you safe.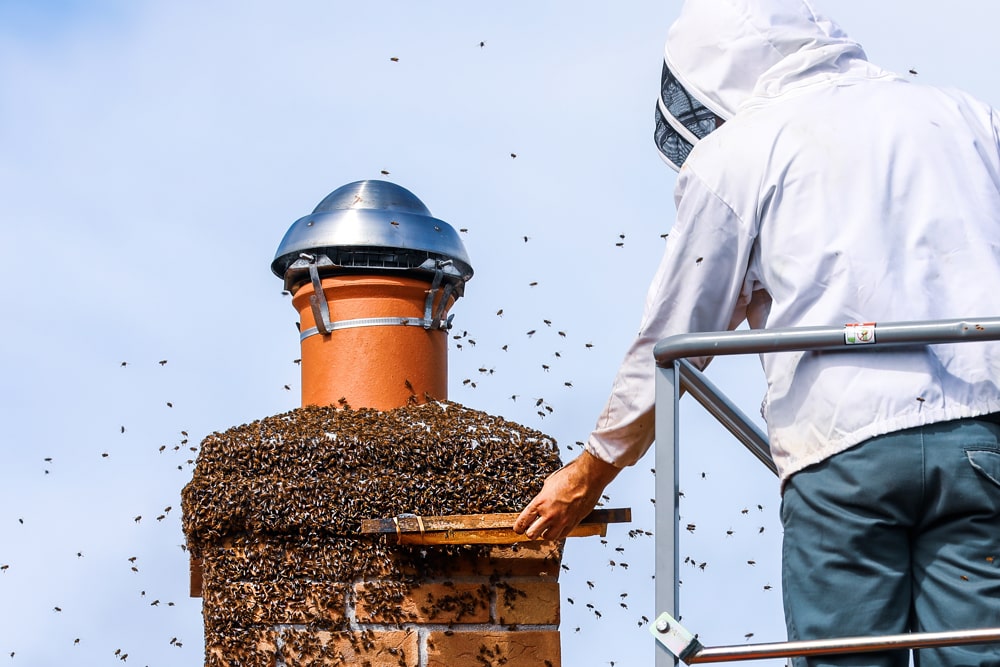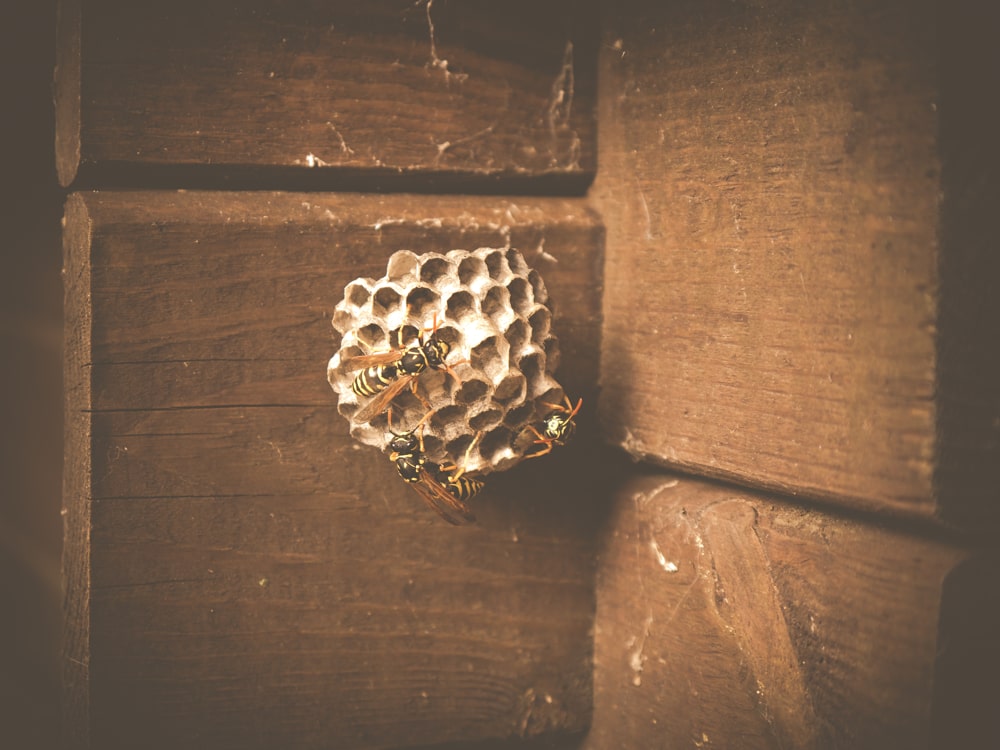 Here at Effective Pest Solutions, we deal with a large number of enquiries relating to bees. High numbers of bees around your property suggest there is a nest nearby and they can sometimes build their hives in cavities around the home. If you suspect you have a bees' nest on your premises, it is always wise to call the professionals.
Although they are not protected, we will always do our best to protect honeybees because they are important pollinators. If you have an infestation of honeybees, we will always attempt to rehome swarms and remove nests without harming them, where possible.
There are occasions where we can remove bees if they present a risk to people or animals. We will be able to advise you regarding the best course of action.
For a free quote wasp or bee removal, call now
For more advice regarding the removal of wasps or bees, please call 07951 228 778 or email info@effectivepestsolutions.co.uk.